Welcome to Cedar Phoenix! I am Lisa, the carver. I am a firm believer in transformation and wellness, and I feel you can't have one without the other.
Carving has become my therapy. It has helped me to transform. Finger tracing a labyrinth calms and centers my busy mind.
It is a calming / healing tool over 4000 years old.
There are over 100 walk-able labyrinths in BC in fields, on beaches, schools, correctional facilities and also in churches, hospitals and hospices.
They are being used in many different places by various ages with individual needs. Scroll down for more information on how this may be a wonderful tool to have
in your healing toolbox if you are a Teacher, Doctor, Care aid, Support Worker, Counselor, Parent, Child, Grandparent, yoga instructor or nurse.
Anybody can use a labyrinth as an aid to healing tool. Scroll down to see some of my labyrinths, cedar signs and carvings.
I am very excited to join a new wellness team of professionals as a reiki practitioner at REIKI ON.
Upcoming we will be hosting some exciting events in Maple Ridge in 2018.
Follow REIKI ON on facebook to be notified of all the amazing services available such as:
~ GONG MEDITATION NIGHTS
~ REIKI TREATMENTS INCLUDING HOT STONE MASSAGE
~ CHILDREN'S PROGRAMS SUMMER 2018
~ PENDULUM DOWSING FOR PHYSICAL, MENTAL, EMOTIONAL AND SPIRITUAL INSIGHT BY
AN EXPERIENCED, ENERGY INTUITIVE PRACTITIONER - READING FROM APPROX. 30 WELLNESS CHARTS.
INDIVIDUAL, COUPLE AND GROUP READINGS AVAILABLE. (GIRLS NIGHT? STAGETTE? - WE WILL COME TO YOU!)
FOLLOW "CEDAR PHOENIX" ON FACEBOOK / FOLLOW "REIKI ON" FOR EVENTS AND PRICING)
WE WILL DOWSE WHAT IS BLOCKING YOUR HEALING PROGRESS, BEST HEALING STONES FOR YOU INDIVIDUALLY,
BEST AROMATHERAPY FOR YOU PERSONALLY, READINGS ON WHERE YOUR ENERGY IS BLOCKED AND WHY, AND
MANY OTHER INSIGHTS TO BETTER YOUR LIFE'S JOURNEY. WE HAVE MANY CHARTS TO BENEFIT YOUR HEALING.
ANGEL CARD READINGS ALSO AVAILABLE - PENDULUM DRAWN CARDS SPECIFICALLY SELECTED FOR YOU.
~ AT REIKI ON'S WELLNESS SPACE I HAVE SOME OF MY ART FOR SALE. SIGNS, LABYRINTHS AND SOME
INCREDIBLE NATURAL HEALING OIL MADE FROM THE COTTONWOOD TREE KNOWN AS BALM OF GILEAD. THIS
IS AN ABSOLUTELY INCREDIBLE HEALING OIL AND THE ONLY THING WE USE FOR 90% OF OUR AILMENTS NOW
IN MY HOUSE. I SELL THIS IN OUR HEALING SPACE AT REIKI ON. THE ONLY WAY YOU CAN OBTAIN THIS OIL THIS
TIME OF YEAR IS TO KNOW SOMEONE WHO MAKES IT AND LUCKY FOR YOU....I DO. GOOGLE IT. AMAZING STUFF.
ANTI INFLAMMATORY, ANTIBACTERIAL, ANTIMICROBIAL AND ANAGELESIC. ROLLERS ARE $15, BOTTLES ARE $30.
(CUTS, BURNS, BUG BITES, PULLED MUSCLES, INFECTIONS, STAPH INFECTIONS, CHEST COLDS, ECZEMA....THE
LIST GOES ON...... I AM SO GRATEFUL I HAVE ACCESS TO THIS NATURAL OLD FORGOTTEN REMEDY!
ALSO IN CASE YOU HAVEN'T HEARD OF THE PRODUCT PROTANDIM, I SUGGEST YOU CHECK IT OUT.
YOU HAVE HEARD LIKELY HOW BENEFICIAL THE HERBS TUMERIC, ASHWAGANDA ROOT,
GREEN TEA EXTRACT, MILK THISTLE EXTRACT AND BACOPA EXTRACT ARE....WELL NOW THERE IS A
LITTLE YELLOW PILL THAT COMBINES THESE INGREDIENTS IN AN AMAZING SYNERGY WHICH THE BODY
RESPONDS TO VERY WELL. THE BODY WAS MEANT TO HEAL ITSELF. GREAT VIDEO BY DONNY OSMOND
AND MONTEL WILLIAMS ONLINE THAT ADVOCATE FOR THIS PRODUCT.
IT IS PROTECTED BY 5 U.S. PATENTS. PUBLISHED IN 22 PEER REVIEWED MEDICAL JOURNALS AND IS
BEING ADVOCATED FOR BY MANY HIGH END MEDICAL PROFESSIONALS. BIG PHARMA ISN'T HAPPY ABOUT
IT. PROTANDIM COMPLETELY ELIMINATES THE AGE DEPENDANT INCREASE IN OXIDATIVE STRESS BY KEEPING IT
AT THE LEVEL EQUIVALENT TO A 20 YEAR OLD. GOOGLE ABC NEWS REPORT PROTANDIM. IT IS ONLY BEING
SOLD BY DISTRIBUTORS. YOU CAN ORDER THROUGH ME IF YOU ARE INTERESTED. ALSO SOME INTERESTING
FORWARD MOVEMENT TO HELP CHILDREN WITH ADHD AND AUTISM. LIFEVANTAGE ALSO HAS SOME GREAT
PERSONAL CRYSTAL PACKETS TO ADD TO YOUR WATER...FULL OF NATURAL INGREDIENTS AND VITAMINS AND
MINERALS. IT'S CALLED AXIO (LO-CAF) AND TASTES LIKE CHERRY. FOR THOSE WHO NEED A NATURAL AND
HEALTHY ALTERNATIVE TO THE FLAVORINGS FOR WATER OUT THERE NOW, CHECK IT OUT. IT TASTES GOOD AND
EVEN MY KIDS LOVE IT.
If you don't know if you or your child is a highly sensitive person, copy and paste this link into your browser.
http://hsperson.com/test/highly-sensitive-child-test/
Stay tuned for info or "like" cedar phoenix on facebook to keep current with what we will be offering in 2018!
Call, text or email to book. Lisa 604-805-3103 I would love to support your healing journey with you.
Gift cards available
Angel messenger card readings also available
I have left items that have already sold on the site. This is so you can refer to any designs that I have previously made. I can replicate most designs on the site. " Like" my page on facebook to see any new completed art or to see where I will be with my art and labyrinths next.
I will also be posting any new research on the Highly Sensitive Person, upcoming workshops and upcoming Reiki kids classes for 2018 on my facebook page.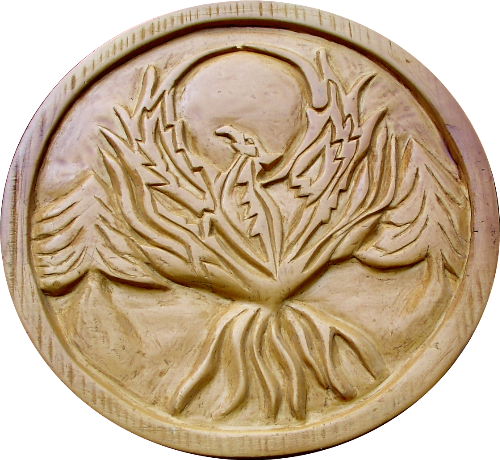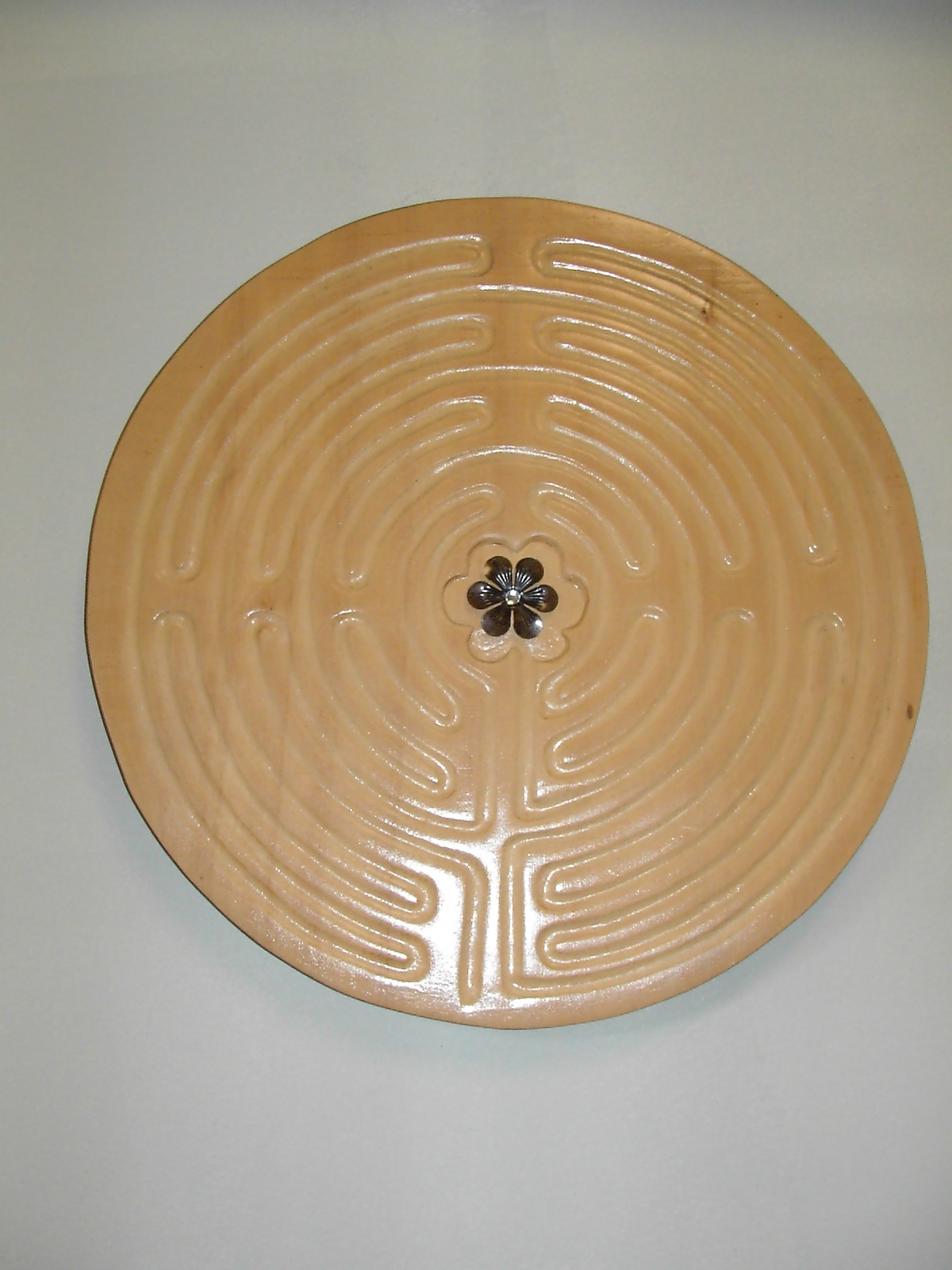 This is a great video that explains labyrinths and how they are used.
More interesting videos on my cedar phoenix facebook page such as:
- How labyrinths are aiding traumatized horses
- How labyrinths are now being used to help heal soldiers with PSTD.
- How to "fingerwalk" a labyrinth to aid with calming, focus and healing.
- Labyrinths at Hospitals and Hospices.
- How labyrinths are now being brought into schools as an alternate
calming tool for children and youth.
To understand what a labyrinth is used for and how this 4000 year old
ancient supportive healing tool benefits and supports focus,
relaxation and healing... keep on scrolling!
There's some great pictures below of the oldest labyrinths recorded.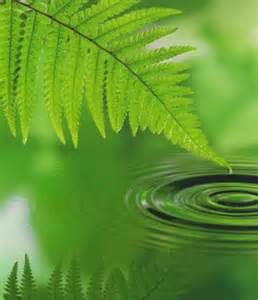 Tomba del Labirinto
Seven-ring labyrinth rock carving found inside a Neolithic tomb.
"Possibly the world's oldest surviving labyrinth" Silver coin from Knossos representing the labyrinth, 400 BC.
Just a quick sidenote about my other passion before moving on to the labyrinth info...
If you are ready for a journey of transformation by an experienced, certified energy practitioner
you are ready for a Reiki treatment with me.
I have trained under a Master Practitioner for 7 years.
I have completed my Reiki 1,2,3 and my Masters / Teacher degree in Reiki energy
(Mind Body Spirit Wellness) healing Treatment Therapies. I support children, adults, and teens.
I have been a Youth Support Worker for over 20 years. I currently support children and
youth with Autism and I also support children and youth in our School District.
I am also an "HSP" and can help you to understand some coping strategies to use in this stimulating world
we live in if you think you are a Highly Sensitive Person affected by your environment.
Children's / Teen classes to start in 2018.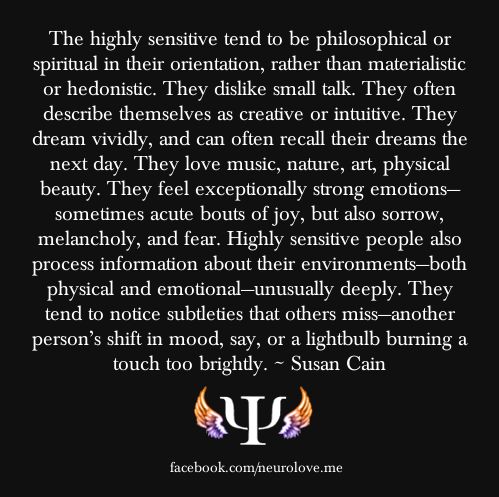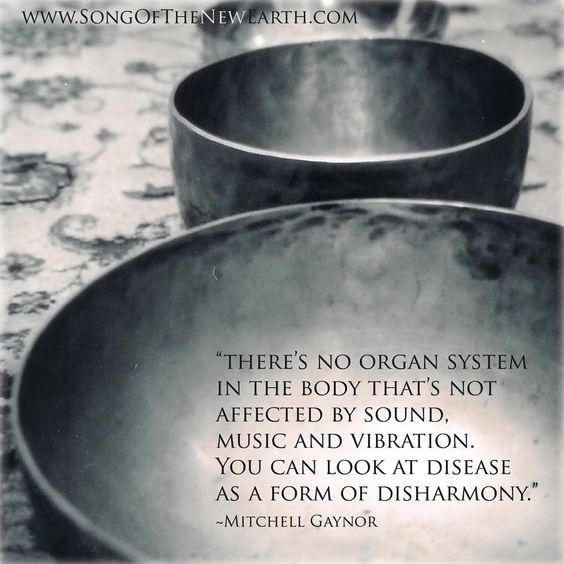 Everything in this world is a vibration of energy and matter.
There are many things in our environment that influence the vibrations in our bodies
and throws our natural rhythms out of sync. This is where dis-ease and dis-harmony sets in
and negatively impacts our wellness. The body was made to heal itself. When we are aware of the
mental, emotional and spiritual blocks in our natural rhythms or vibrations then we can adjust
the body to go back in tune to it's natural healing vibrations. Reiki helps to get the body back in tune
naturally so it can heal itself.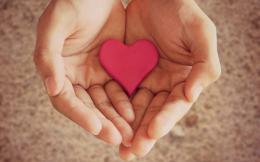 I will work with you in a safe, relaxing environment to unblock areas in your energy field that could be
contributing to your "dis-ease". We will have discussions and pinpoint what your body is
trying to communicate to you through your physical symptoms. You will leave feeling relaxed and reflective.
Gift cards available - Visa / MC / Cash
To book an appt. or purchase a gift certificate call or e-mail
604-805-3103 or lisadurante@telus.net
$140 for initial consult and treatment. Subsequent sessions are $110 for a 2 hr session including consult, conversation, Chakra / energy center balance / analysis and hot stone massage and debrief afterwards.
Payment can be made in 2 parts prior to your session.
ALSO- If you are interested or drawn to natural wellness, please have a look at my
wellness site. Feel free to ask any questions! Natural wellness is my Passion and I am
connected to MANY knowledgeable people in this field. Copy and paste the link below into your browser
http://cedarphoenix.lifevantage.com/start/
Now... back to the labyrinths....
Cedar Phoenix expresses transformation and I am inspired by transformation. In all aspects of life and through many different phases we transform. The sculptures and labyrinths I create, reflect and encourage transformation. The Phoenix symbolizes "rising up from the ashes and rebirth". The cedar I use for my sculptures speaks to me and I hope in turn, that it will encourage you in one form or another on the rest of your journey. I have a new found respect for the forest and trees around me as I continue my carving. The floor I walk on; the table I eat off of and the chairs I sit in, were once a living tree standing tall. I am thankful for the trees and the wood that has found it's way to me to transform. Thanks for stopping by Cedar Phoenix and sharing my journey. Come and wander down the path and see what I've been creating! Maybe something will speak to you...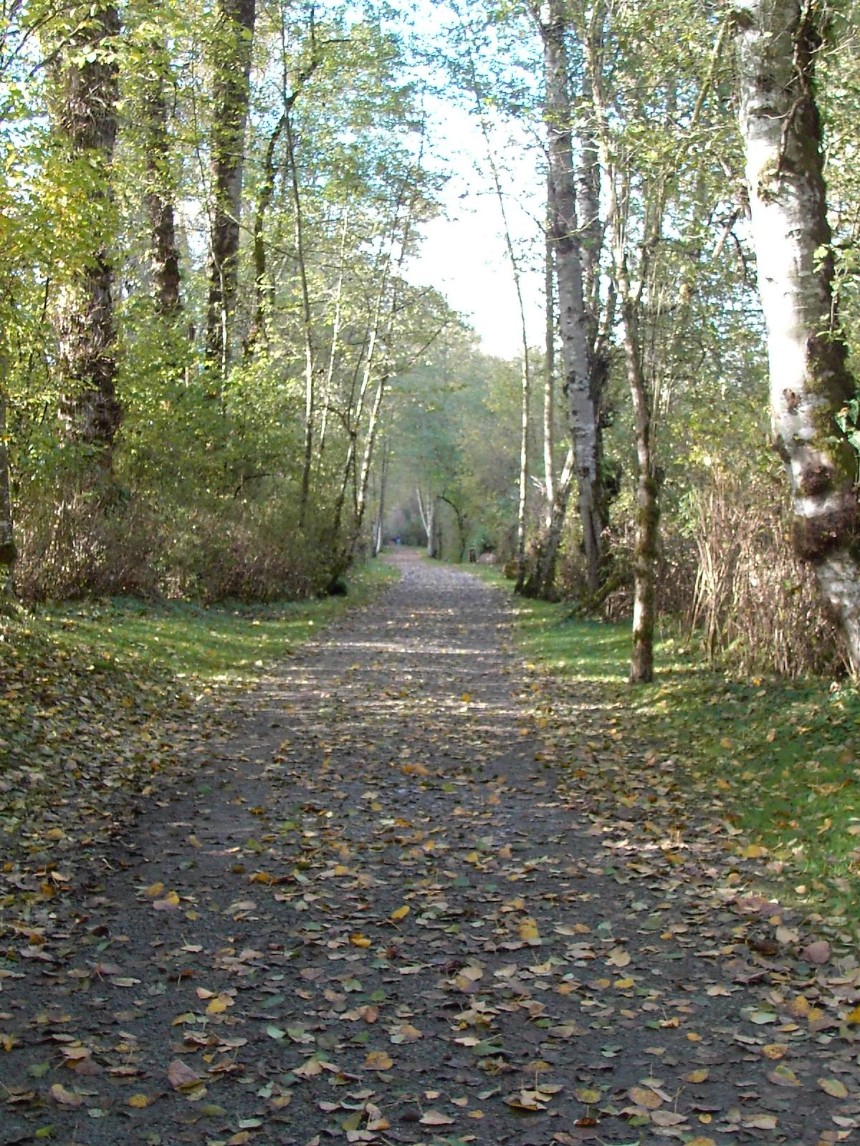 It is always amazing to see groups of children drawn to my table to finger trace the labyrinths. You can also push a marble down the pathway or
use a straw to blow a small pom-pom down the path for variations with your labyrinth. This can help initiate focused breathing with children.
FINGER TRACING LABYRINTHS
detailed info below just keep scrolling down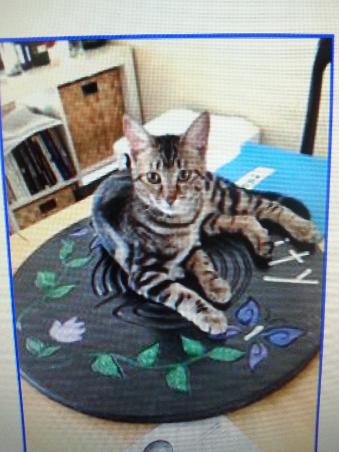 This customer's cat decided it's new chill place was going to be on top of her new serenity labyrinth.
Walking or finger tracing a labyrinth benefits and supports focus, relaxation, healing and growth.
Cedar sculptures for indoors are available in various sizes with unique designs. The pieces are carved out of either red or yellow cedar and have a protective coat applied. I am inspired by many things in nature and I feel the spirit of the wood has many things to teach me during it's transformation process. (When I first started carving I learned that it was very important not to slip with a sharp Knife when your thumb was near by.....that lesson also taught me to slow down, and not be in such a rush and not to push too hard for an outcome. (and it taught me to keep a lot of bandaids close by).
It also taught me to enjoy the process of just peeling off layer after layer and watching it transform. (the wood..that is...)
I did get frustrated, I did want to give up. But I kept hearing a little voice in my head that said, "something will surface, keep trying" ....and I kept going.... I'm not a quitter by nature lol and mostly because it put my mind in a very tranquil space, which felt a lot better than the hamster wheel that often goes on in my head.) My advice...find your quiet place and make time for it. Meditation doesn't always mean having to be completely still. My thoughts slow down when I am busy with my hands, and that is when I am able to connect with the environment, my own inner voice and positive energies.
Meditative Finger Labyrinths carved in various types of wood take you on a meditative journey. An ancient meditative tool over 4000 years old that is resurfacing. (Walkable labyrinths are all over the world and many in BC. Great for quieting the mind and known for calming and centering purposes. ) They can be used as a tool to resolve personal conflict or to aid with connection. Finger tracing labyrinths allow you to trace to the center without much effort, so your mind can be still. This is when you may have some insight or release of emotion. Labyrinths can help bring unresolved issues to the surface for healing. Labyrinths can help bring calm when you are feeling scattered.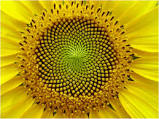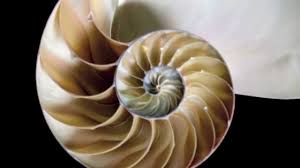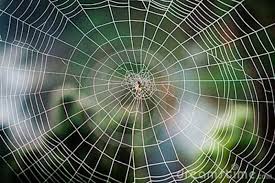 We are drawn to labyrinths because of their sacred geometry. Sacred geometry is the balance we see in many things in our environment (see pics above) and some say, it is engrained in our DNA. Walking or fingerwalking a labyrinth is a great tool for children, adults and elderly. Available in 6 or 11 circuit pathways. Fits comfortably on your lap. Different sizes to choose from. Smooth finish. (most labyrinths have a self leveling hook so you can hang it if you wish. It also has table protectors on the back) I can add a custom design to your labyrinth if you choose to make it more personal. Some great uses for a finger labyrinth are below.
* Positive effect on children in a home or school setting to promote calm and focus. Beneficial to children who have autism and like continuous pathways. Labyrinths help to balance the brain patterns and bring calm.
* Do you have an elderly friend or family member who has minimal sight but likes to keep their hands busy - try getting them to fingertrace the path on the labyrinth when they feel anxious)(a care home or assisted living environment would benefit from having a labyrinth available for residents to use)
* A great gift for anyone who is interested in natural healing, yoga, spiritual journey or meditation.
*children love to follow pathways. labyrinths can be used to keep a child busy if you need to make a phone call, dry their hair after a bath or use to calm before going to sleep. A labyrinth and a few marbles will make hair time that much happier.
* An alternate method to calm an agitated child / adult) or ( pushing a marble down the pathway for a challenge and opportunity to refocus) (helps encourage fine motor skills and focus)
* Can be used to relax the mind prior to medical treatments, can be used in hospitals or medical offices while patients wait.
* A great addition to any space in your home, spa, yoga center, treatment center, office, therapy office or school.
To walk a labyrinth you start at it's entrance, either by physically walking or fingerwalking (tracing) in this case. Follow the path and bring your questions, fears, thoughts to the center. If you stay true to the path when you begin, you will get to the center. Pause for a minute or two in the center to reflect on your thoughts. (you can focus on your breathing at this time and allow any thoughts to come in. They may not make sense at the moment but often you will have your "ah ha" moment at some point or some may make sense right away. Everyone's experiences will be different because we are all unique individuals with unique lives and challenges.) When you feel you are ready, you trace your way back out of the labyrinth... leaving behind whatever thoughts or feelings you do not wish to bring back with you. You may feel you come out of the labyrinth with a renewed sense of purpose and understanding. Just like meditation it may take a little bit for you to be comfortable with using your labyrinth. It is helpful if you can be in a quiet calming space with your labyrinth when you fingerwalk it..
All labyrinths come with a sheet of information about the labyrinth. This medatative tool has been around for over 4000 years and are now found all over the world. Labyrinths have been seen on cathedral floors; in churches; in natural settings in parks and on beaches and even in jails. The pathways have been constructed by rocks; painted on floors; carved into the ground and were even seen painted on the walls of caves many many years ago. The labyrinth is not like a maze where you can get lost. It has one continuous path with many loops and bends much like the path of life. It is designed to refocus, clearify and balance your thoughts by bringing you into the present moment. A great aid to meditation. Different styles below.
GREAT FOR CHILDREN - ADULTS - ELDERLY - AND EVEN PETS ARE DRAWN TO THEM!
If you are interested in full size walkable labyrinths and their locations, be sure to look up the world wide labyrinth locator on the web for a location near you! There is a book recently published by Aryana Rayne called Labyrinths of BC..A guide for your journey; which lists many of the full sized walkable labyrinths and their locations in BC. There is an amazing labyrinth in Fintry Provincial park next to the Okanagan lake in Vernon BC... which is my personal favorite walkable labyrinth. ( see photo below)
Custom Signs are an option for those who want a unique hand carved sign to represent their home or place of business. I will do my absolute best to create with you a design that will best suit your needs and expectations. Contact me by email or phone to discuss your personal design, a price quote and processing time. Most of these signs are carved in red cedar and finished with a clear protective coating.
Prices are based on the size of the piece and the time it takes to create it. If you
have a special saying, quote, verse, special design or totem I can custom carve
one for you. Just let me know what you're thinking and I'll create it for you!
Labyrinths are great original gifts for children, teens, adults, elderly,
work spaces,waiting rooms, yoga studios, office's, wedding gifts,
anniversary's and is a great tool for individuals needing support
with calming their bodies and minds.
It is also beneficial to individuals who have minimal sight
or need to practice fine motor control.
~~~~~~~~~~~~~~~~~~~~~~~~~~~~~~~~~~~~~~~~~~~~~~~~~~~~~~~~~~~~~~
Where I will be next : Summer events will be posted at a later date.
It was a pleasure to be at Aboriginal Day and Canada Day celebrations! I will post the locations for the Spring / Summer events in the upcoming months. Thanks to all who also came out to the Reiki Fundraiser to aid in the support of fighting the wildfires and helping the surrounding communitie If you know of any events that would suit my art please
send me an email lisadurante@telus.net or
send me a message on my cedar phoenix Facebook page!
**********************************************************************************************
Below is some SUPER COOL stuff you may not know of yet in our community
Have you ever imagined a learning environment that is outside of the
4 walls of a conventional school for your children? Do your children love the
outdoors? Do your children learn best in a hands on environment for learning???
Check out the Environmental School in Maple Ridge BC. Registration for the Grade 8 program at Thomas Haney is Happening soon. Contact SD42 for more info or look on the Maple Ridge District website.
I also encourage you to watch the trailer " Found in the Forest". It will totally change the way you look at learning for our children!
The Environmental Secondary School Community Program has been approved.
It is no extra charge, covered by the District and yes they can graduate exactly the same as conventional school, just more tailored to their goals and interests.
----- AND----
If your child is preparing to enter the school system I encourage you also to check out Windy Willows childcare.
Outdoor childcare and pre-school learning for young children! www.windywillowschildcare.com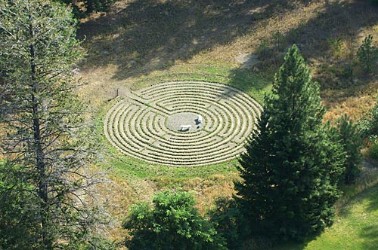 This is the walkable Labyrinth in Fintry Provincial Park in Vernon BC . Situated beside beautiful Okanagan lake. Surrounded by trails, campsites,a great playground and lots of History. Come and see the Manor House on a guided tour or just come and wander about. The scenery and waterfall are highlights of this area. There is also a boat launch and in the summer there is a concession and long stretch of beautiful beach to walk, picnic or go for a swim. Camping fills up fast so remember to book ahead if you wish to camp. My amazing mother carved this pathway with her bare hands, a hatchet, shovel and stringline.She completed this labyrinth as part of the healing pathway courses she took at Naramata BC. Mom passed away in 2004, 1 year after she constructed this amazing pathway. There are benches in the center to rest and reflect after your journey through the pathway. This was my inspiration for the portable labyrinths. With grattitude I am thankful to my mother for creating this pathway for all to share. It's a beautiful place to reflect and just let go. It is amazing to watch all the children, students, campers, tourists and locals walking this pathway and I am also greatful that my father has continued to maintain this labyrinth so it is always looking beautiful and welcoming.
Check out my children's books self published on Amazon for kindle and e-readers or order hard copies. Also we are kicking off our amazing Blissful Balance Wellness parties. Great idea for birthdays, showers, stagettes and Christmas events. We come to you for an amazing party experience. THEY ARE A TON OF FUN! BOOK NOW AT THE CONTACTS at the bottom of the site!
WHATS NEW WITH CEDAR PHOENIX:
I've been working on some bigger sculpture pieces. Hopefully done next month!
NEW!!! - Toddler chair and mini sofa sets. 2 different designs. DURABLE< EASY TO CLEAN> KIDS LOVE THEM!!!!
PICS IN GALLERY ABOVE - ONLY 2 SETS LEFT.
*******************************************************************************************************************************************
IF YOU HAVE BEEN THE RECIPIENT OF A " RANDOM ACTS OF KINDNESS CARD", IT IS A CARD THAT WAS PURCHASED FOR $1 AT ONE OF MY SHOWS BY SOMEONE IN OUR SURROUNDING COMMUNITIES, TO USE AS A NUDGE FOR RANDOM ACTS OF KINDNESS. IF YOU RECEIVE ON OF THESE CARDS PLEASE KEEP THE KINDNESS FLOWING AND PASS IT ON. YOU NEVER KNOW THE POSITIVE EFFECT IT MAY HAVE ON SOMEONE'S DAY. KINDNESS IS INFECTIOUS SO HELP SPREAD IT!
I am in the process of adding new photos of my work.
Please check back and see any new additions!
Call 604-805-3103 or email lisadurante@telus.net to request or discuss a custom piece and pricing. If you have an idea for a sign, sculpture, memorial piece, wedding gift or whatever your creative mind can come up with, share your thoughts and let me create it for you. You are never obligated to purchase anything you are not 100% pleased with! Email for shipping details. New pieces and designs will be up soon! Check back and tell your friends to check out Cedar Phoenix. Have a fabulous day! I now take visa or MC. Email me to purchase any item.